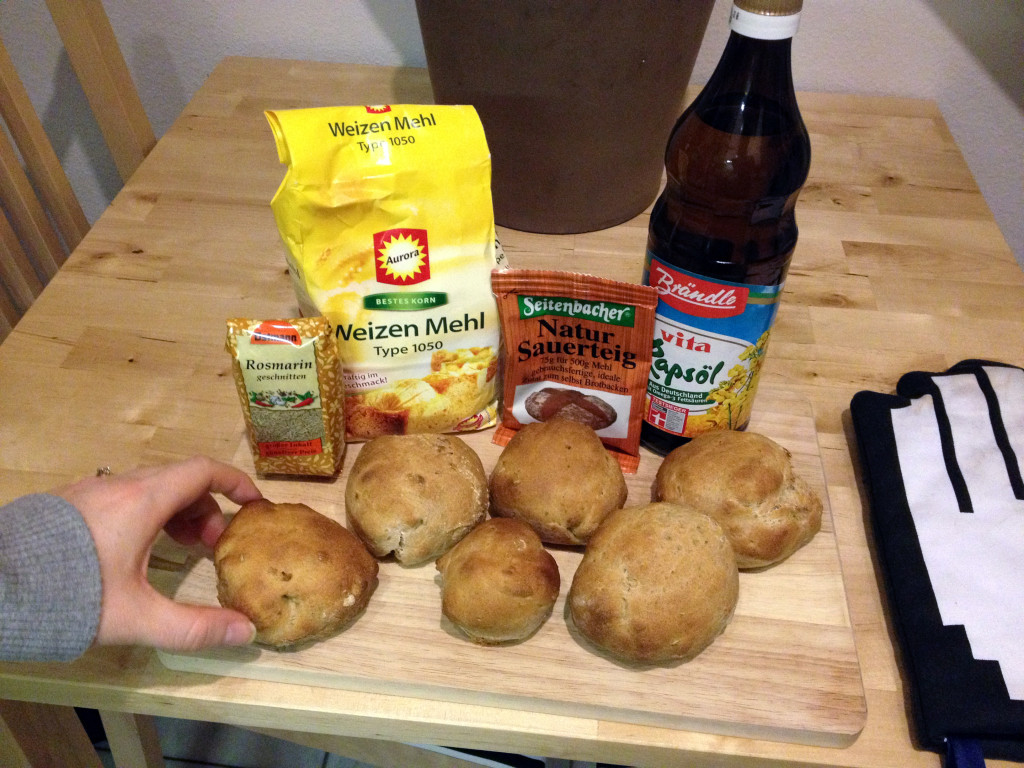 Wholefoods, please come to Germany! One of my favourite food temples in London and across the States is wholefoods. A haven for every food snob. Their bakery sections are incredibly good for a chain and I always wanted to reverse engineer the bakery goods. Now that we live back in Germany, I had to get my grips on it and start to bake those wholefoods goodies myself. The first success story is the rosemary sourdough.
As with every bread, we start a basic list... here the Guerilla Guide about all the basic steps it takes to end up with delicious loaf. It couldn't be simpler. Next up are the ingredients:
5 cups wheat flour
2 tsp salt
2 tsp sugar
1,5 tsp instant yeast
2 tbsp rapeseed oil (less prominent than the usual olive oil)
350 ml water
The add-on
4 tsp chopped up rosemary
75g sourdough
Bon appetit!