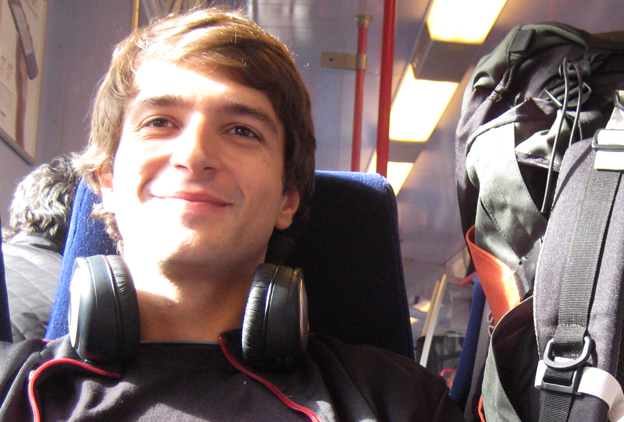 I am Robert, Interaction Designer and enthusiast of arts n' crafts with a soft spot for artisan bakery.
Over the past few years I have been focusing on collegiate cerebral gymnastics in Computer Science, Digital Media and Human-Computer Interaction in Bremen (HSB), New York (NYU Poly) and London (UCL). Evolving actual practical skills I have also been working with HSB ZIMT, Mobile 2 Culture Institute Bremen, IBM Research & Development Boeblingen and Fraunhofer ESK Munich. This site is to keep track about some projects and thoughts I am working on...
Interests
Interface Design, Rapid Application Development, Video / Image Processing, Ubiquitious Computing, Modeling / Data Visualization, Rich Internet Applications, Augmented Reality, Context Aware Computing, Collaborative Experiences, Artisan Baking.
Publications
Brauer, R., 2012. Removing Stumbling Blocks In Mobile Forms, Smashing Magazine
Brauer, R., 2011. Fast Food Experiences, UX Storytellers
Aslan, I., Menon, D., Brauer, R., Albert, K., Maugg, C. 2010. E-Composer: Enabling the Composition of Mobile Assistants, MDDAUI workshop at CHI 2010
Brauer, R.; Müller, L.; Aslan, I.: Mobile projector-camera system based interaction technique for annotating physical information resources: Poster at UbiComp 2009, Orlando, FL, USA. (International Conference on Ubiquitous Computing - UbiComp)
Brauer, R., von Öhsen, A., and Loviscach, J. 2008. Automated interior design from A to Z. In ACM SIGGRAPH 2008 Posters
IBM. RFID threat indication system. IP.com Electronic Publication
IBM. Dynamic Verification and Calibration Method for (Real Time) Locating Systems Based On a Virtual Model. IP.com Electronic Publication