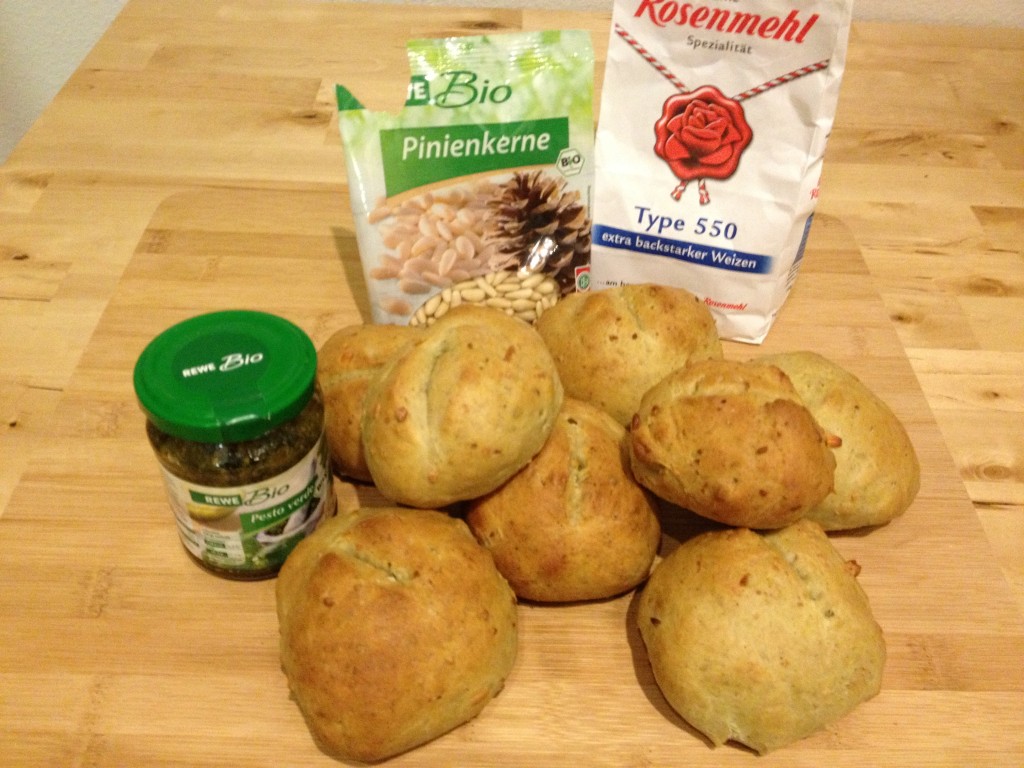 This is the result of a tiny experiment. My wife and I love bread with a thin spread-like layer of genovese pesto. Now we were curious how the taste would evolve if we bake the pesto directly into the rolls. We tried a couple of combinations and liked this combo quite a lot. Basically we are taking a basil pesto (pesto verde i.e. olive oil, pepper, fine pine nut pieces, some parmesan and garlic) and some halfed pine nuts to create a nutty emphasis and some structure. Nom Nom Nom
As with every bread, we start a basic list... here the Guerilla Guide about all the basic steps it takes to end up with delicious loaf. It couldn't be simpler. Next up are the ingredients:
5 cups wheat flour
2 tsp salt
2 tsp sugar
1,5 tsp instant yeast
2 tbsp olive oil
350 ml water
The add-on
4 tsp pesto verde
100g halfed pine nuts
Bon appetit!