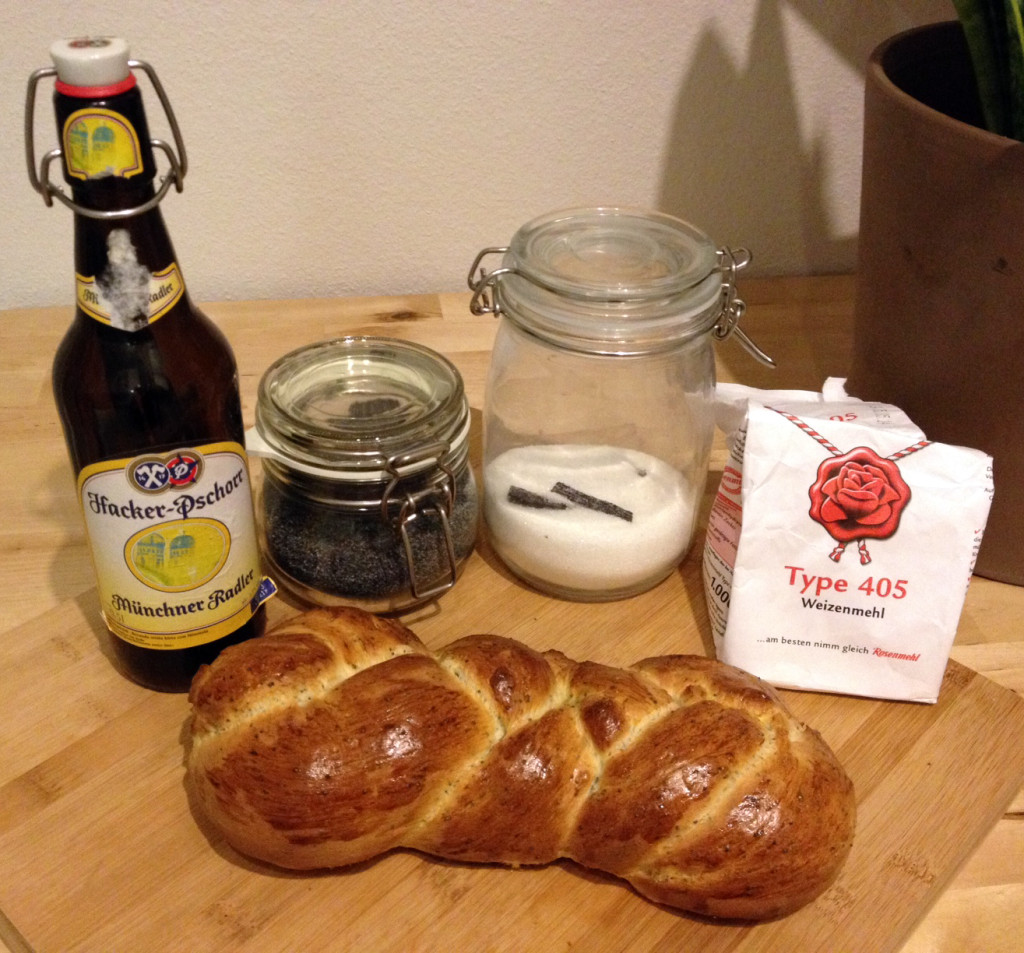 The traditional Challa is a very rich bread, full of sugar and eggs, yet scrumptious and a feast for the senses. There are many recipe variations available, even some eccentric ones and recently we ran into an adaption that sounded too good not to be tried. The Poppy-vanilla Challa. We changed the recipe slightly to a more everyday bread, but kept the slight vanilla-butter-sugar tone.
As with every bread, we start a basic list… If this is your first bread, here is the Baking Guide about all the basic steps it takes to end up with delicious loaf. It couldn't be simpler. Next up are the ingredients:
5 cups white flour
2 tsp salt
2 tsp sugar
1,5 tsp instant yeast
350 ml water
The Add-on
1 tbsp of poppy seeds
+4 tsp sugar (so we have 6 in total)
2 tbsp butter
1 egg
The dough then is rolled into rope-shaped pieces which are braided and brushed with an egg yolk wash before baking to add the golden sheen.
And Beer? No, this is just our little cheap trick to keep vanilla sticks sealed and accessible.